"Cities and State-ments" Giveaway
Every month during 2014, we will be featuring a city and/or state in which there is a GuestHouse Inn or Settle Inn property and something prominent about that place. Along with a little knowledge, we will also be giving away giftcards that pertain to the featured city/state for that particular month!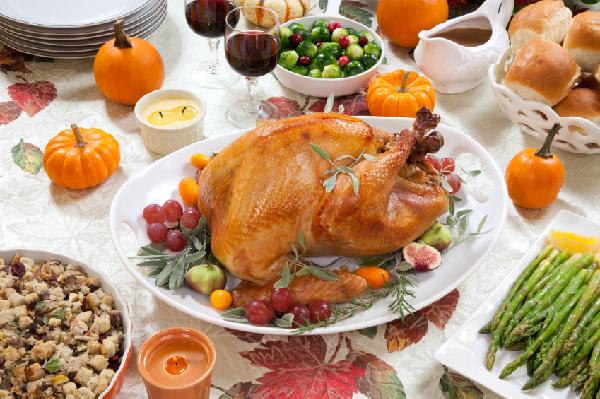 November is a time for family, food and a little thanksgiving. Here are some fun facts for you about the states where we currently have properties located and the food that is traditionally served during a Thanksgiving feast:
KANSAS, MONTANA, and NORTH DAKOTA are responsible for 40% of all wheat production in the United States. This is essential in making delicious rolls and pie crust!
MINNESOTA (along with North Carolina, Virginia, Indianapolis, and Arkansas) produce 2/3 of the nation's turkeys. Another fun fact? In 2009, each person ate 13.3 lbs of turkey on Thanksgiving day.
Wild turkeys were endangered in the early 1900s. Today, they can be found in every state but ALASKA.
WISCONSIN is the highest producer of green beans in the U.S. (309,010 tons!)
Now that your mouth is watering, enter below to win a $100 HoneyBaked Ham giftcard to create your own perfect meal!
Cities and State-ments Giveaway Rules:
CLICK HERE to fill out a quick survey to enter.
Entries must be received between November 1st and 30th.
One lucky person will be chosen to win a $100 HoneyBaked Ham giftcard

Winner will be chosen the first week in November
CLICK HERE to see a full list of GuestHouse International Specials and Giveaways.
*Winner must be willing to provide us with their mailing information to receive the grand prize. Winner must respond within 48 hours to claim prize. Prize restrictions may apply. In the event of a tie a drawing will be held. Rates vary by location. Gas station will be determined by location of winner.